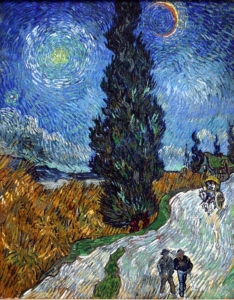 When I think of Cypress essential oil, the words that always come to mind are: transitions, change, transformation and renewal.
I stop and take a breath and more words and images flow in, which reminds me of the essence of the Cypress tree symbolism:
Inner strength, strengthening of the soul and spiritual strength, "Not broken in a storm", determination, purity and compassion.
Cypress — Cupressus semperviren, is native to the Middle East and the Mediterranean, however, its other varieties are grown all over the world.
The cypress, an evergreen tree, very tall — its roots are firmly buried in the ground and its head touches clouds, is resistant to storms and strong winds and is the most common tree in cemeteries throughout the Middle East and the Mediterranean.
The cypress symbolizes the soul's journey from the moment of death to the return to the source, to the one.
Dealing with someone that just lost a loved one, cypress oil will usually be the first I'll start the treatment with. The fresh scent of the cypress cleanses us and clarifies the thoughts.
This quality of the fragrance paves the way for the containment of pain and loss.
It also transforms and prepares the patient for the acceptance and relief of their grief.
At the same time, it enhances the most important tool in the therapist tool kit – compassion.
In the case of a postpartum stillbirth, for me, using cypress is necessary in almost all cases.
In a stillbirth, the cypress symbolizes the pain of the mother. The pain which is rising and flooding her from the root – the womb. The pain of losing a baby, who was born but did not take root in life, threatens to break her.
This is where the energy of the cypress enters and with the clarity of its fragrance, purifies our body and soul just before at the point when it is about to be broken.